Anyone Ever Bought a Laptop off Ebay?
---
In my head I tell myself its a bad idea, but I've started looking at refurbished laptops on ebay.
Stuff like this
What do you think I should do?
Sure, if the persons feedback is good and plentiful then why not? That feature of Ebay is pretty trustworthy for the most part.
Yes, I bought one, no hassles or problems. Used. Mouse was fucked up just like the guy said, but I fixed it ;p
---
'tis the season
Join Date: Jan 2004
Location: Lewisville
Posts: 2,635
I bought the one I am typing on right now off of Ebay. Great deal on a good laptop. Like they said above, if the feedback is up there, and positive, then go for it.
---
2002 Corvette --Sold
2009 Mazda CX7 GT--Turbo baby hauler
1976 #s matching Formula--Weekend fun
Join Date: Jan 2004
Posts: 195
less risk and some really good deals, plus they offer 3 year warranties

/www.refurbdepot.com
Time Served
Join Date: Jul 2005
Location: euless
Posts: 300
bought this one at a pawn shop ... cheap and easy to redo it yourself ...
---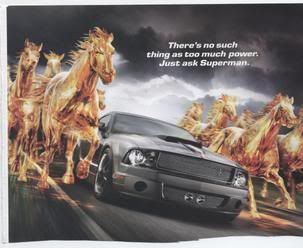 Lifer
Join Date: Jun 2005
Posts: 3,391
In January of 04'I bought a brand new in the box Compaq laptop with DVD-Rw drive, 30 gig hd, wi-fi, XP home, all restore disks...etc..for $800....about 600 dollars less than they were selling the exact same model for at CompUsa, BestBuy, Office Depot, and Im sure several other stores.
Check the feedback carefully and run as fast as you can from anyone giving you a long story about how they are overseas due to family emergencies and will accept Western Union wire transfers only....they are a scam. You can get some fantastic deals on computers on Ebay but it takes a little research to get what you want.
---
FUCK Canada