Time Served
Join Date: Jan 2007
Location: Hurst
Posts: 288
Taxes and Politics
---
What do you guys think of this line of thought: The day is not to far off when Rick Warren and the rest of the Christian community are going to be getting a tax bill from the Gov/IRS because they have gotten involved in the political machine. Seporation may be a dirty word for us as evangelicals and Christ followers, but this is one reminder that that distance ought to be respected. When an Obama or Hillary gets the tap for CEO of America, the days of the church getting taxed on income is not far behind. After all, we keep on reminding them that we have a voice and get behind candidates. It's not unrealistic to think that the shunned-by-the-Christian-right Dems are going to retaliate one of these days... Falwell got the Moral Majority in the game and found his church, school and university under the IRS, NEA, and SACS gun for a decade. Warren may be a wiser player in this arena today and escape the retaliation of spurred politicians, but I tend to think politicians are universally dirty and hold long grudges.

Endorced or not, a favorite is going to emerge from any church appearance...


Am I out in right field here?
---
Alright people, pay attention:
"To Many " is an address like in a toast or tribute while "Too Many " is an implication of excess.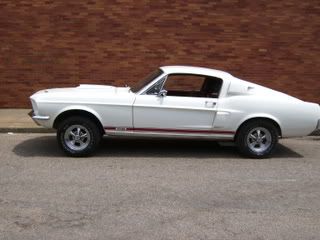 I think I am the only non-fox guy out here!
Musician for the deaf
Join Date: Mar 2000
Location: Euless, TX
Posts: 9,656
It would be great to tighten all the non-profit laws.

The Rainbow coalition gets a slap on the wrist for exceeding the $40k salary limit. Owning a piece of land tax free and holding it while it accrues value and then selling it once the area develops is another startegy. Laundering money as "donations" is another area that could use some policing. Political lobbying in the form of religious persecution is a standard tool as well.

I would think that a serious congregation would support something like this instead of relentlessly claiming a justification based on all the "good" they claim to do that the public doesn't want to pay for. If it is someone's "mission" in life then why should they get to operate under a double standard?
Out
Join Date: Apr 2000
Posts: 41,952
"Separation of Church and State" was designed to keep the government from governing a person's religion, not vice versa. Read up on Thomas Jefferson's letter to the Danbury Baptists.
Quote:
Believing with you that religion is a matter which lies solely between Man & his God, that he owes account to none other for his faith or his worship, that the legitimate powers of government reach actions only, & not opinions, I contemplate with sovereign reverence that act of the whole American people which declared that their legislature should "make no law respecting an establishment of religion, or prohibiting the free exercise thereof," thus building a wall of separation between Church & State.
Out
Join Date: Apr 2000
Posts: 41,952
Quote:
Originally Posted by To Many Mustangs
Am I out in right field here?
Uhhh... no. That would be LEFT field.
I agree with some of that. Part of me thinks that churches SHOULD be taxed, but then again I work for a non profit. The reason I say that is because people like James Dobson are on the verge of getting radio stations in trouble everywhere. Problem is this: They work on a kickback system where they get a portion of monies sent to Focus on the Family, so they can't take him off, and have to risk the FCC smashing down on them because Dobson wants to talk about a certain candidate. This is one of many examples. I know taxing all the non profits would change a lot in views of political opinion. It is a tough call..

One thing is for sure, if Obama gets in there, we will find out.
---
Crossfit.com <--- no wimps allowed
Musician for the deaf
Join Date: Mar 2000
Location: Euless, TX
Posts: 9,656
It does seem like a double standard when churches and other nonprofits are compared to one another. I tend to blame it on the churches for wanting to be a "business" without the fiscal restraints, but the more I think about it I think the restraints should apply across the board, regardless of filing status.