Time Served
Join Date: Aug 2006
Location: East Fort Worth
Posts: 574
Any Automotive Technician Jobs Open??
---
I have a very close friend that just lost his position at the dealer he was working at. Has been a master certified volvo tech for over 20 years. Has ASE certifications, etc.

He lives in Red Oak so he would like to find something south of town if possible but he does not mind driving up to 50 miles. He would also consider being a service advisor or parts counter person.

He needs a job in a bad way...has kids, etc.

Any help is appreciated.

Nick
---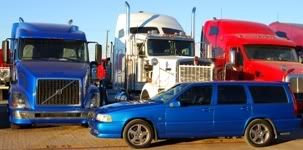 NOTHING happens until somebody SELLS something
'00 V70SE '05 Ranger Edge
'00 Volvo V70R Laser Blue 1 of 20, 1 of 1 with 6 speed swap
300AWHP/400TQ
Hell, any Dealership I've worked at will hire at anytime...
---
It didn't matter if 10 guys were already standing waiting for work....in comes a new toolbox !!!!!

That's the beauty of working on commision, you don't make money, they don't have to pay you !!!!!!


Gotta Love It.. !!!!!!!!
Time Served
Join Date: Aug 2006
Location: East Fort Worth
Posts: 574
Oh I know...used to work commission myself.

He is finding a lot of the dealerships want people certified on their brand now that they can be a bit more choosey due to the job market.
---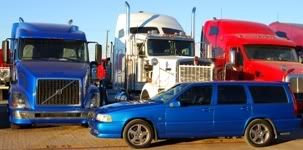 NOTHING happens until somebody SELLS something
'00 V70SE '05 Ranger Edge
'00 Volvo V70R Laser Blue 1 of 20, 1 of 1 with 6 speed swap
300AWHP/400TQ
Posting Rules

You may post new threads

You may post replies

You may not post attachments

You may not edit your posts

---

HTML code is Off

---