Help me pay for college/summer job!
---
I figured this might as well be worth a shot..

I am going to be a senior in highschool next year and am needing a job to pay for my car insurance and will be starting to add/save more to my college fund. I am currently off of school for summer and am wanting a full time job for the summer. Or something other than tossing pizzas for minimum wage!
17, reliable transportation, willing to do anything and have references if needing any to contact.



Previous employment:

Hit and Run Paintball Park, Mansfield Tx.
I was the head referee. I managed large crowds and ensured safety and fair play for the players. I was also the 'go to' guy for all the other referees.
For my final year of working there I was the equipment manager. I managed several hundred pieces of rental equipment. Includeing signing out markers, masks, air tanks, etc. Everything needed for a days play of paintball. I also worked on the rental equipment to make sure they were in working order. I filled Co2 tanks as well as compressed air tanks. Worked every weekend of the year, outside all the time.
10/03 - 12/06. $4/hour
Left due to drop in buisness and turning 16 to find a better, higher paying job.

Colonial Car Wash & Lube, Arlington Tx.
Working at the car wash was a simple job. When the cars came out of the tunnel I drove them to where we dry them off, and wash each window. I also vacuumed out each car before it went into the wash. I did the occasional detail as well. This included hand washing/waxing/soaping the interior.
5/06 - 8/06. $7/hour
Left due to school starting and piss poor hours. Hispanic day workers were called in every weekend and pretty much took over the place. (and my hours!)

Westlake ACE hardware, Arlington Tx.
I was trained to be a cashier but often found my self stocking and doing nothing but manual labor like cleaning and moving anything that was slightly heavy. Due to a robbery where I was almost confronted at gunpoint I quit working there. The drive was killing me on gas anyways.
2/07 - 3/07. $7.50/hour

Comp USA, Arlington Tx.
Comp USA has closed down several of its stores across the nation because of downsizing. I was on the floor mainly selling and helping people out with video cards, video games and some computer software. I was on the floor helping anyone and everyone.
3/07 - 4/07. $8/hour
Laid off due to store closing.

Mr Jims Pizza, Arlington Tx.
My current employer. I only work in the kitchen making pizzas. By now I should have my food handlers licenses. Not much to describe here because anyone who can read and do simple math can work here.
5/07 - current. $5.15/hour



Looking for a safe and fun work environment. Really would be cool to have something car/truck related. Willing to learn or be trained.
CAN START WORKING ASAP!

Its slim pickings for jobs, hoping for something a little diffrent and as local as can get!

Call CHRIS @ 817 657 0137 or shoot me a PM.

Thanks for looking!
---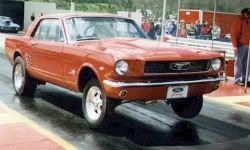 ---
Last edited by wyant50; 06-21-2007 at

04:05 PM

. Reason: typeo
damn dude...you don't stick around very long -- your employment history sucks. good luck buddy.
---
Quote:
Originally Posted by Jester
Holy shit, well it's official, I am fuckin gay!
Baller
Join Date: Nov 2003
Location: drrty south
Posts: 4,003
I was thinking the same...heh...You probably should have left those details out...
heh well whats the point of this now, lets see if anyone skips over the first two replys.
---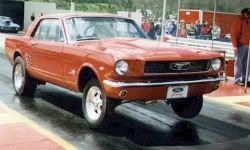 Join Date: May 2006
Posts: 126
I got nothing for you.I went through a couple of jobs pretty quick when I was younger. Now if you 25 and still doing it, thats no bueno. Hell at least your trying to find something. Hey, check out planos listing, they got a bunch of decent paying stuff in there.
http://pdf.plano.gov/HR/joblist.pdf
If I am 25 and going from job to job then it better be because I have more than one job and am a manager of each store. It is very difficult to find a job around here for a teen. I have been taking all the engineering classes at school and am really wanting to be a mechanic or something of that sort when I am older. I plan on going to a technical school as well.
I was hoping maybe I could get an apprentice type of work?
---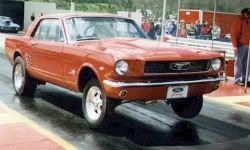 Why don't you just go to a place that you would like an apprenticeship at and ask if they will take you on? What's the worst thing they're going to tell you...no? Still in the same position. Look into working for the city you're in as a lifeguard or their park/rec dept. City jobs always pay well and are pretty laid back. Kind of late to be looking this far into summer, but good luck.
I have a job but looking for another, or something more of my intrest. I havnt been out much looking for a job but figured I could try something differnt and post out here maybe being able to do some misc. work for some one. Trying to be creative and do something new to get some better employment.
---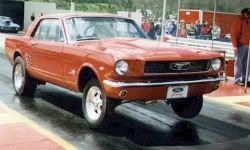 Join Date: Dec 2006
Posts: 0
im in that same boat...it sucks workin those minimum wage jobs, but that makes u want an education more---good luck with findin the job
most "summer" jobs have been filled since the beginning of may.
---
Posting Rules

You may post new threads

You may post replies

You may not post attachments

You may not edit your posts

---

HTML code is Off

---