Time Served
Join Date: Mar 2004
Location: Okc, OK
Posts: 462
Question about my paint...
---
Ok the car in question my 79 coupe has had one repaint like 15 years ago and currently has zero shine. which is what i want a nice matte finish. BUT over the years of motor swaps and general disregard for the paint there are spots everywhere that are discolored and that shit has "set into" the paint. could i say wetsand the car with 1500 or so to take a fresh layer off and get all the scum off of it? here is the car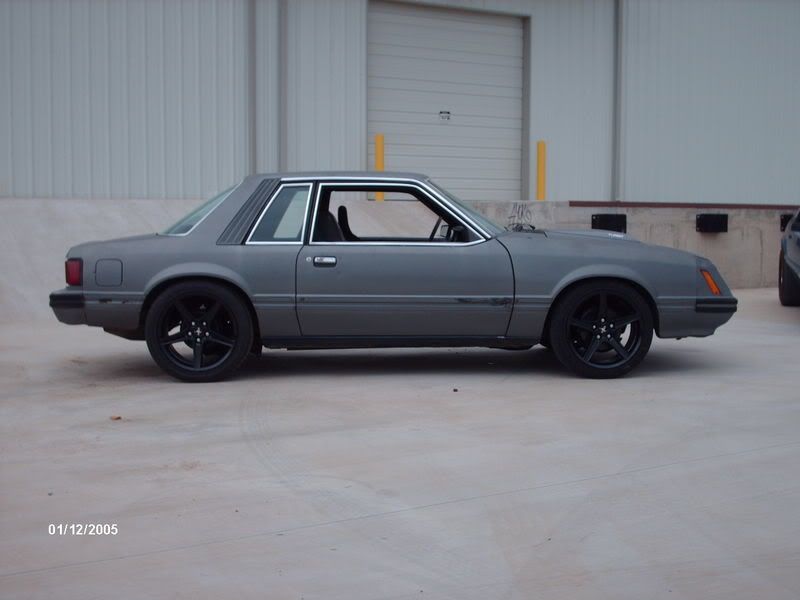 ---
71' Sports 5.8C
74' IH 1010 6.4L
83' Capri 5.0L
85' LTD 5.0L
86' SVO 2.3T
89' Coupe 5.0L
Wow.....this is a request that I really can't answer
If you sand the car, you're going to be left with a spot that looks "sanded", and I'm assuming that the rest of the car doesn't look this way. It's not going to match.
Using any kind of cleaner wax is going to remove any oxidation that is there(which I assume is why it looks so dull).
You could try a degreaser or something, and wash those spots really good? That may work, but I'm not certain. Depends on how deep those stains are.
Sorry, I'm no help on this problem.
Nick
Time Served
Join Date: Mar 2006
Location: Mesquite
Posts: 892
Any thing other a cleaner will make a spot. If it will not wash off you will need to have it repainted or shine the whole thing.

You said it has a MATT finish? Is it from fade or was it painted to be like that?
---
Last edited by gravygraber59; 07-13-2007 at

12:29 PM

.