Removing tree sap
---
Anybody know whats best for tree sap from Cedar tree? Its like glue.
---
I'm a man. I can change, if I have to, I guess.
are we talkin' big globs of it, or just a big hazy coating all over the vehicle?

Brittani's mom taught me a pretty neat trick one time... had that shit all over my car... not sure what kind of tree it was... anyhow, I thought I was gonna be clever, and use brake cleaner on the windshield (didn't care about the rest of the car, just wanted to see!)

didn't work for shit...

she takes a jug of lemon juice and goes about 3:1 water:lemon juice and gives me a bowl and a rag... cleaned that shit right off!!!!

might be worth a shot...

Forrest
Get a Clay Bar. I used "Clay Magic" It comes in a kit. The kit has the spray, pad, and actual clay bar. You spray on where it is, then clay it like you were waxing, and buff it out. It removes tar, paint overspray and all that shit. It worked great on mine. I had major paint overspray to the feel of sandpaper, and it took it right off. Make sure you put a coat of wax on afterwards too.
---
CANADIANS = DOUCHERS
How about pea-sized globs of it? I am starting to hate the pine trees around here.

Stevo
---
Animal whisperings
Intoxicate the night
Hypnotize the desperate
Slow motion light
Wash away into the rain
Blood, milk and sky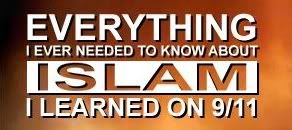 Time Served
Join Date: Jan 2004
Location: Keller, TX
Posts: 190
30 grit sandpaper will work
---
2006 GSX-R 1000
2001 Mustang Bullitt
1992 Mustang Coupe
Id try some bug and tar remover, can find it at your local auto supply or wal mart
---
"Be who you are and say what you feel. The people who matter don't mind and the people who mind don't matter." - Dr. Seuss