Water spots on a car? how do you get rid of them??
---
just like it says, I have a few on my car that i have tried taking off by rubbing the shit out of it and nope they wont come off. Any help would be nice, BTW the color of the car is "Sand"
---
1988 SSP Mustang Coupe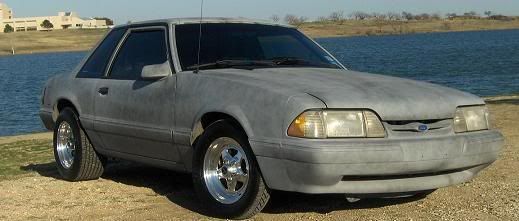 it is when it rains. go get some water on a towel rub it with that, then dry it. that is one of the reasons to wax your car. and it may take a little elbow grease.
Time Served
Join Date: Aug 2004
Location: Up the street
Posts: 809
your going to need to get a buffer....use 3m products
Might even need a light rubbing compound or a mild wet-sanding.