Zaino - Anyone use it? Is it worth it?
---
Is anyone using Zaino car polish? I here great things about it but it seems expensive. Where can you buy other than their web site?
dead
Join Date: Sep 2002
Posts: 14,611
Time Served
Join Date: Oct 2002
Location: Arlington
Posts: 140
I've used Zanio for a few years and was always impressed with the results and ease of use. It is a little pricey so I switched to Tropi-Care.
Same results just a little more bang for the buck
tropi care products
use the search function and you will get all the info you need


<---- Zaino user
I did and there was only one post!!
Time Served
Join Date: Apr 2004
Location: Southlake
Posts: 933
Their website is the only place I know of to get it other than thru thier local distributor. It's the same price but you just save on shipping if you pick it up. That stuff brings the color out and makes your car look great - I'd recommend it.
yeah, the search only goes back so far now. even tho tihs has been posted 1000x
zaino kicks ass. that is all.
zaino is good only if u have newer paint or a car thats fairly new.. dont bother using it on mustang with oxidation or something that needs to get buffed.. Zaino will dissapoint u.. its a sealant and not abrasive so if u have old paint, u would want to use some abrasive waxes/polishes and buff the paint and then rewash the car with Dawn and then Zaino might work well for you!
---
1998 Eclipse GS-T (fun daily 93 octane)
2001 Trans Am (fun gas guzzler 93 octane)
1998 Sentra (40+ mpg daily driver 87 octane
)
You spin, I win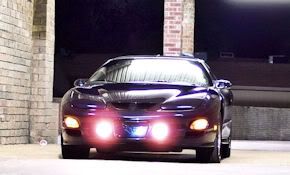 Wedding,automobile,people, sports etc photography
www.chatlaniphoto.com
I had it applied on my car and I loved it, I think its about time to add a few more coats
---
BARBIE LOVES BULLITT991 3.17.07
I'm a Barbie girl...In my Barbie world...
PROUD OWNER: '04 AZURE BLUE MACH 1