The Dentist
---
A guy and a girl meet at a bar.

They get along so well that they decide to go to the girl's place.

A few drinks later, the guy takes off his shirt and then washes his hands.

He then takes off his trousers and again washes his hands.

The girl has been watching him and says:
"You must be a dentist."

The guy, surprised, says:
"Yes .... How did you figure that out?"

"Easy.." she replies, "you keep washing your hands."

One thing leads to another and they make love.
After it's over the girl says: "You must be a good dentist."

The guy, now with an inflated ego, says:
"Sure - I'm a good dentist. How did you figure that out?"

The girl replies:.....

"I Didn't feel a thing."
__________________
LOL ouch!
---
1998 Eclipse GS-T (fun daily 93 octane)
2001 Trans Am (fun gas guzzler 93 octane)
1998 Sentra (40+ mpg daily driver 87 octane
)
You spin, I win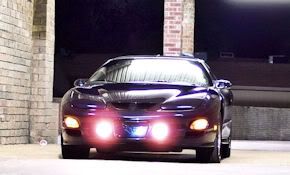 Wedding,automobile,people, sports etc photography
www.chatlaniphoto.com
lol good one
---
Chocolate??? This is do do baby!!!
Time Served
Join Date: Apr 2005
Location: Greenville Tx
Posts: 555
Very funny.
---
1991 Ford SHO- All stock for now...

That MF'er is prolly so fast it would be like riding a big giant can of rape named bubba just outta prison set free in a girls college dorm.