Punk Ass Newbie
Join Date: Mar 2008
Posts: 993
Depressed
---
Over five thousand years ago, Moses said to the children of Israel " pick up your shovel, mount your asses and camels, and I will lead you to the promised land".

Nearly 75 years ago, Roosevelt said, " Lay down your shovels, sit on your asses, and light up a camel, this is the promised land".

Now Obama has stolen your shovel, taxed your asses, raised the price of camels and mortgaged the promised land! I was so depressed last night thinking about Health Care Plans, the economy, the wars, lost jobs, Savings, Social Security, retirement funds, etc. I called Lifeline. Got a freakin' call center in Pakistan . I told them I was suicidal. They all got excited and asked if I could drive a truck.
---
Lifer
Join Date: Mar 2008
Location: Texas
Posts: 1,188
Kinda true but still funny
Time Served
Join Date: Jun 2004
Location: Temple
Posts: 463
I laughed... a little
---
95' drop top, lowered, systemax heads, bbk exhaust, msd 6al, 65mm tb, pullies, cobra intake, 3.73's and more to come. 14.6 @ 96mph before 3550 and intake swap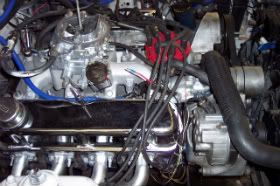 96' bird 6spd 14.3 @ 98mph - sold
89 carbed coupe rollin the streets
i literally laughed out loud ppl are just looking at me!
---
1991 lx 5.0

lil ol 302

Back In The Jackstand Racing Crew!
Pakistan one got me. LOL.
---
'05 Redfire Mustang

"Self-government won't work without self-discipline." - Paul Harvey