Bar Owner Law Suit
---
TEXAS Bar Sues Church
In a small Texas town, (Mt.Vernon) Drummond's bar began construction on a
new building to increase their business. The local Baptist church started a
campaign to block the bar from opening with petitions and prayers. Work
progressed right up till the week before opening when lightning struck the
bar and it burned to the ground.

The church folks were rather smug in their outlook after that, until the
bar owner sued the church on the grounds that the church was ultimately
responsible for the demise of his building, either through direct or
indirect actions or means. The church vehemently denied all responsibility
or any connection to the building's demise in its reply to the court.

As the case made its way into court, the judge looked over the paperwork.
At the hearing he commented, 'I don't know how I'm going to decide this,
but as it appears from the paperwork, we have a bar owner who believes in
the power of prayer, and an entire church congregation that does not.'
---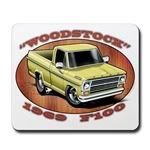 DeWayne
Quote:
Originally Posted by
12SecondT-Bird
View Post
TEXAS Bar Sues Church
In a small Texas town, (Mt.Vernon) Drummond's bar began construction on a
new building to increase their business. The local Baptist church started a
campaign to block the bar from opening with petitions and prayers. Work
progressed right up till the week before opening when lightning struck the
bar and it burned to the ground.

The church folks were rather smug in their outlook after that, until the
bar owner sued the church on the grounds that the church was ultimately
responsible for the demise of his building, either through direct or
indirect actions or means. The church vehemently denied all responsibility
or any connection to the building's demise in its reply to the court.

As the case made its way into court, the judge looked over the paperwork.
At the hearing he commented, 'I don't know how I'm going to decide this,
but as it appears from the paperwork, we have a bar owner who believes in
the power of prayer, and an entire church congregation that does not.'
LOL that sounds about right..
---
91 Coupe, off road h, underdrive pulleys, short belt with a/c, electric fans and 3.73s. 3060lbs. Daily driven 20mpg average.
All stock 91 coupe. Stang' Bangin'
Quote:
I just want to smoke weed, be naked, and play video games.That is all.
LoL the power of the all mighty dollar!!
Professional Driver
Join Date: Mar 2006
Location: Closed Course
Posts: 6,664
Quote:
Originally Posted by
71chevellejohn
View Post
I chuckled.
I could watch your sig all day long
---
Time Served
Join Date: Feb 2008
Location: Kaufman TX
Posts: 123
Quote:
I could watch your sig all day long
x2
---
#9173. Doesn't look like one, but it is.
The land of no ho racing
Join Date: Mar 2002
Location: Grand Prairie
Posts: 655
I caught myself watching it there for a second and then read what you guys put LoL
Time Served
Join Date: Jan 2008
Location: Fort Stockton
Posts: 148
Dragline "That little girl der don't know what she's doin"
Luke " hell she don't she know exactly what she's doin"

Cool Hand Luke=Greatness
---
"I drank What!?" Socrates

1991 Miata (daily driver)
1991 SCCA Spec Miata #22
2000 F250 Turbo Diesel (Tow Mule)
2007 Saleen SC281 (Open Road Racer)