Time Served
Join Date: Oct 2008
Location: Close To Red River
Posts: 181
Cash for Clunkers
---
IF MY BODY WERE A CAR...

If my body were a car, this is the time I would be thinking about trading it in for a newer model. I've got bumps and dents and scratches in my finish, and my paint job is getting a little dull. But that's not the worst of it. My headlights are out of focus, and it's especially hard to see things up close.

My traction is not as graceful as it once was. I slip and slide and skid and bump into things even in the best of weather.

My whitewalls are stained with varicose veins. It takes me hours to reach my maximum speed. My fuel rate burns inefficiently.

But here's the worst of it --


Almost every time I sneeze, cough or laugh, either my radiator leaks or my exhaust backfires.

CASH FOR CLUNKERS..........I QUALIFY - How about You?
---
We donít need to restore the American Dream; we need to wake up from it.

When the rich run out of money, itís over.

Smile it makes people wonder what you are up to.
Time Served
Join Date: Jun 2004
Location: Temple
Posts: 463
---
Quote:
I've got bumps and dents and scratches in my finish
I don't think herpes qualifies you to participate in cash for clunkers.
---
95' drop top, lowered, systemax heads, bbk exhaust, msd 6al, 65mm tb, pullies, cobra intake, 3.73's and more to come. 14.6 @ 96mph before 3550 and intake swap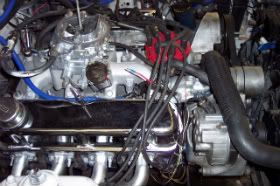 96' bird 6spd 14.3 @ 98mph - sold
89 carbed coupe rollin the streets
i did not even smile at this one. wow. Waste of typing, or cut paste.
---
91 Coupe, off road h, underdrive pulleys, short belt with a/c, electric fans and 3.73s. 3060lbs. Daily driven 20mpg average.
All stock 91 coupe. Stang' Bangin'
Quote:
I just want to smoke weed, be naked, and play video games.That is all.
yes, jluv
Join Date: May 2001
Posts: 17,073
Banned
Join Date: Jan 2009
Posts: 1,087
OMG this one had me ROFLMAO!!! not.