A day in the life of an NCO
---
Private Shithead....a tribute to your continued stupidity

Well thank goodness you've arrived! Your an 18yr old Dungeons & Dragons nerd
that barely scrapped through boot camp, and now think your the toughest
thing since a level 37 dark elf with a magic
staff.....congrat-u-fuckin-lations retard you've all ready made it on my
shitlist!

Perhaps it's the fact that you showed up today, your first day on the job, I
might add, late with no shave or a haircut. Or maybe it's that your cammies
are not marked and you're not wearing your belt. Whatever the fuck, know
now, that me and you are about to become best a fuckin friends, there
genius.

Mommy and Daddy think that you're a tough Marine don't they, there big guy?
But I know the truth! You're an untested, undisciplined, lying, retard who
can't even keep a clean room or a good shave. You'll end up going to medical
to get out of Physical Training (but we both know that when you troll the
internet for girls you'll say you work out) and medical will probably give
you light duty, for some retarded medical condition, that no-ones ever heard
of...."but Sergeant, the doc says that my metamusel ligament is twisted
behind my left calf".

What the fuck ever fucktard, just know that when you get off light duty....I
plan on breaking you. The thought of me running you into the ground makes me
sleep content! I even give a slight smile at the thought.....and you'll
probably get a DUI or pop on a piss test and give some lame ass excuse
like....

"Sergeant somebody cooked the brownies, I didn't know there was pot in them"

That's cause your a fucktard, Pvt Shithead....a fucktard plain and simple.

Or you'll meet the first skanky, low self-esteem, no self-respect slut that
spreads her Herpa-syphilitis infected legs for you and propose marriage
after the first fuck. And you'll say something like...."but Sergeant, were
different, I love her".

No! Pvt Shithead you love her nasty vagina you fuckin tard...that's what you
love....and she'll probably have 4 kids from 3 different dads( which by the
way, 1 is still pending the results of a DNA test on Maury Povich after the
15th appearance, but it's ok because she's sure this one is the father just
like she was with the 2nd, 3rd and 4th time on the show). All of which are
either former military or ex-cons....and you'll probably say something like
"but Sergeant, her kids love me, I think I'm the first male influence they
have had in their lives".

Well good to fuckin go Pvt Shithead. Here I thought you were fuckin a nasty,
money-stealin skank and here you are the fuckin hero....my apologies shit
for brains.

Then you'll buy two 30,000 dollar cars (both of which need rims, and sound
systems) and your going to do it all on a 24,000 dollar a year salary.
Oh damn, I forgot the motorcycle your going to buy a 1000CC even though
you've never spent a day of your life on a bike. Why are you going to do
this Pvt Shithead? Cause you're a fuckin tard, that's why. Then when you get
so in debt that you can't pay your rent, utilities, cable, or credit cards,
your creditors are going to find me. And we are going to sit down and do a
financial worksheet (which you'll lie on, so it doesn't fuckin help you).

Then comes the DUI, Pvt Shithead. You spent your night at the bar, getting
wasted with the boys and trying to cheat on your wife, who's cheating on you
that same night, and BAM! Red and blue flashes in the review mirror. Now I'm
asleep at home when my annoying phone goes off at
2 a.m and who is it? No not fucktard?! Yes indeed it's him......crying,
sounding like a bitch, tossed in the drunk tank and awaiting me to bail him
out....now I gotta call Company Guns and explain to him why my leadership
failed you. I hate you shithead....I hate you!

12,000 dollars, two lawyers, a divorce, and repo-ed car later, I see you
smoking a cigarette with your fellow fucking failures at
life.....complaining about how the Corps fucked you. How you gotta pay child
support, your credits fucked cause you got NJP'ed, and lost money, how
you're an alcoholic and how you blame it all on PTSD although you retarded
ass has never deployed. I hate you Pvt shithead, I fuckin hate you with all
my heart. The fact that you wear the same uniform as me, grinds against my
very being. The fact that I have to walk you through life like you're a baby
who's learning how to walk, makes me bitter with rage. I wish I could kick
you out Pvt shithead. I wish I could kick you out into the street to find
your own way, wherever, but just away from my Corps.....you fuckin fuck.

You can thank the M.O.A., which mommy is probable a proud member of, along
with some liberals for preventing me from breaking your ass down shotgun
style and taking a ratchet to your skull and beating some damn sense into
your brain housing group...because lord knows I fantasize about that day!


You're pissed off, disgruntled, Sergeant, who's just waiting till you get
off light duty to fuck your world up with PT Sessions and inspections out
the ass!
I met Pvt. Shithead in Camp Lejune, NC. Small world isnt it?
Banned
Join Date: Apr 2008
Location: Die Wundergroin Schlägt Wieder Zu!
Posts: 2,484
I'm pretty sure his brother and cousins have worked (ha) for me in the Navy.
Got a few of them guys here in Iraq with us...What happened to the Army my Dad and the rest of my family brag about?

-Eric
---
Official Adrenaline Donor
1971 Chevy C-10 LWB - 350/350 with some fun parts.
1999 GMC 2500 LWB

"Why do they call this route the 'Widowmaker'?"
"I'm not sure, maybe route 'Oh God we're all going to die' was taken..."
I'm pretty sure I met the Sarge back in 1965.
---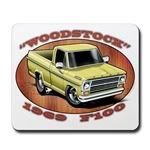 DeWayne
Quote:
Originally Posted by
12SecondT-Bird
View Post
I'm pretty sure I met the Sarge back in 1965.
lmao!
---
1991 lx 5.0

lil ol 302

Back In The Jackstand Racing Crew!