Tourist drops his keys in San Francisco
---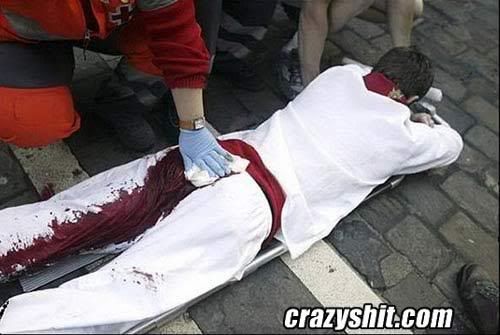 B-WIZ
Join Date: Sep 2001
Location: There's a huge chance I've been registered longer than you.
Posts: 1,807
Looks like he was involved with a running of the bulls, right?
---



DFWSTANGS: just a jump-the-gun, criticize and judge-all-before-you-know-shit, racists, extremist, whats-a-mustang?, internet forum.
Adrenaline is my ABS.
Join Date: Jan 2007
Location: Decapitating Haterz With Amazing Ease
Posts: 1,817
that bull must have had one huge horn
---
1985 Mustang GT "MNM"
man thats crazy, he will definatley have some anal leakage for awile...lol.
LMAO, that's hilarious
---
2004 GT Conv't
MODS:
FLOWS, 3.73'S, BASSANI O/R X-PIPE, ACCUFAB 75MM TB, PLENUM, AND VORTECH V-3 SUPERCHARGED
if i dropped my keys in san fransisco, id kick them all the way to oakland.
---