fart football
---
Fart Football:An old married couple no sooner hits the pillows when the oldman passes gas and says, 'Seven Points.'His wife rolls over and says, 'What in the world wasthat?'
The old man replied, 'It's fart football.'A few minutes later his wife lets one go and says
'Touchdown, tie score.'

After about five minutes the old man lets another one go and says,
'Aha. I'm ahead 14 to 7.'

Not to be outdone the wife rips out another one and says,
'Touchdown, tie score.' Five seconds go by and she lets
out a little squeaker and says, 'Field goal, I lead 17 to 14.'

Now the pressure is on the old man. He refuses to get beaten
by a woman, so he strains real hard. Since defeat is totally
unacceptable, he gives it everything he's got, and
accidentally poops in the bed.

The wife says, 'What the heck was that?'

The old man says, 'Half time, switch sides.'
---
Looking for a 1986 mustang gt....
1996 Mystic Cobra (Chamillionare) #1224 of 2000

2006 13.50 index Texas Fastest Streetcar Shootout Champion
2008 13.00 index Texas Fastest Streetcar Shootout Runner-up
2008 Champion "Grocery Getter" class at the DFWstangs Summer Cruise

214-881-4030 Car-less Chris Hotline
lol nasty ass old folks
---
Quote:
Check your self bro , you're not that cool.
BAHAHAHA, that was good for a laugh
---
WRECK 'EM TECH!!!!!
1991 Ford Mustang GT
-Built & Sprayed 306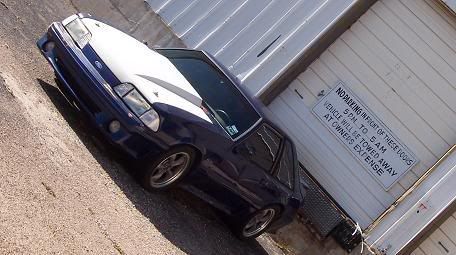 I done heard it differently... I thought it was two guys farting. Each time they fart, they score a field goal. They're neck and neck when one guy is about to pull away with a huge fart. Just as he clenches to blow ass, the other guy pulls a fast one and blocks it.


yeah... sumfin like that...


anywho...