Time Served
Join Date: Mar 2005
Location: THE GYM
Posts: 302
bin laden
---
As for what to do with Osama bin Laden:
Killing him will only create a martyr. Holding him prisoner will inspire his comrades to take hostages to demand his release.
Therefore, I suggest we do neither.
Let the Special Forces, Seals or whatever covertly capture him, fly him to an undisclosed hospital and have surgeons quickly perform a complete sex change operation. Then we return her to Afghanistan to live as a woman under the Taliban.
not really a joke but good idea and
dont know or care if its been posted before but heard some one say it on the radio and thought it was funny!
---
The wolf on the top of the hill is not as hungry as the wolf climbing the hill, but when he wants the food... ....its there!- arnold

hopelessness is only a state of mind, therefore impossibilities are only illusions!!!!!!
Time Served
Join Date: Jun 2004
Location: Somewhere east of Dallas
Posts: 613
Keen idea, but he supposedly has untold millions of $$$ at his disposal, so he'd just find a surgeon to reverse it, or stuff a sock in his robe!
---
1992 LX Coupe - just a few bolt-ons.
Time Served
Join Date: Jun 2004
Location: Temple
Posts: 463
while it wasn't funny it was worth the read.
---
95' drop top, lowered, systemax heads, bbk exhaust, msd 6al, 65mm tb, pullies, cobra intake, 3.73's and more to come. 14.6 @ 96mph before 3550 and intake swap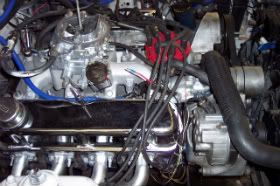 96' bird 6spd 14.3 @ 98mph - sold
89 carbed coupe rollin the streets