political joke
---
Japanese doctor says, 'Medicine in my country is so advanced that we
can take a kidney out of one man, put it in another, and have him out
looking for work in 6 weeks.'

A German doctor says, 'That is nothing. We can take a lung out of one
person, put it in another, and have him out looking for work in four
weeks.'

A British doctor says, 'In my country, medicine is so advanced that we
can take half a heart out of one person, put it in another and have
both of them out looking for work in two weeks.'

The American doctor, not to be outdone, interjected, 'You guys are way
behind. We are about to take a Muslim with no brains, put him in the
White House, and then half the country will be out looking for work in
one week.'
---
there is a fine line between a hobby.... and mental illness.
Time Served
Join Date: Jun 2004
Location: Temple
Posts: 463
i was hoping for a joke with a happy ending...
---
95' drop top, lowered, systemax heads, bbk exhaust, msd 6al, 65mm tb, pullies, cobra intake, 3.73's and more to come. 14.6 @ 96mph before 3550 and intake swap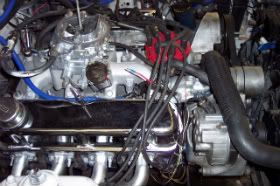 96' bird 6spd 14.3 @ 98mph - sold
89 carbed coupe rollin the streets
Rockin' da fumanchu
Join Date: Nov 2005
Location: On the straight and narrow,stumbling at best, only by Gods grace.
Posts: 7,224
Awesome! Thanks!
---
Listen to my buddy, Jeff Bolton, from 6-9 AM Mon-Fri.
Obamanomics = Trickle Up Poverty
Think you need to format/reinstall your OS(XP), read
this
first.