B-WIZ
Join Date: Sep 2001
Location: There's a huge chance I've been registered longer than you.
Posts: 1,807
A man and his sunburn
---
A man passed out on the beach in Miami for four hours, and got a horrible sunburn, specifically to the front of his legs above his knees.
He went to the hospital, and was promptly admitted after being diagnosed with second-degree burns With his skin already starting to blister, and the severe pain he was in, the doctor prescribed
continuous intravenous feeding with saline, electrolytes, a sedative, and a Viagra pill every four hours.
The nurse, who was rather astounded, asked, 'What good will Viagra do for him, Doctor?
The doctor replied, 'It won't do anything for his condition, but it'll keep the sheets off his legs..
---



DFWSTANGS: just a jump-the-gun, criticize and judge-all-before-you-know-shit, racists, extremist, whats-a-mustang?, internet forum.
lol thats pretty good
---
04 converted V8
Time Served
Join Date: Feb 2006
Location: Fort Worth
Posts: 579
I chuckled
---
its still "we the people"right?

"So this is how democracy dies, with thunderous applause"

"a lesson lived is a lesson learned, everyday is a lesson."

obama is a man made disaster
Time Served
Join Date: Jun 2004
Location: Temple
Posts: 463
haha creative.
---
95' drop top, lowered, systemax heads, bbk exhaust, msd 6al, 65mm tb, pullies, cobra intake, 3.73's and more to come. 14.6 @ 96mph before 3550 and intake swap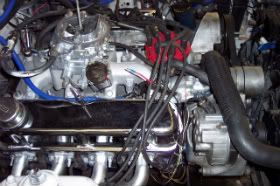 96' bird 6spd 14.3 @ 98mph - sold
89 carbed coupe rollin the streets
not bad
---
2004 GT Conv't
MODS:
FLOWS, 3.73'S, BASSANI O/R X-PIPE, ACCUFAB 75MM TB, PLENUM, AND VORTECH V-3 SUPERCHARGED
Join Date: Jun 2007
Posts: 35