Punk Ass Newbie
Join Date: Apr 2007
Posts: 1
Funny
---
What Does A Black Guy And A Tonado Have Incommon
It Only Takes One To Fuck Up An Intire Neighborhood Lol
Please Dont Take Offince Just A Joke Not Heart Felt
---
69 stang
Here you go.
---
---
Last edited by 97blkpny; 07-23-2009 at

10:09 PM

.
Time Served
Join Date: Jun 2004
Location: Temple
Posts: 463
Yea its kynda had to reed wif yor speling

funny though if it doesn't offend anyone.
---
95' drop top, lowered, systemax heads, bbk exhaust, msd 6al, 65mm tb, pullies, cobra intake, 3.73's and more to come. 14.6 @ 96mph before 3550 and intake swap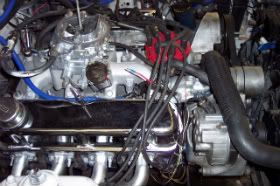 96' bird 6spd 14.3 @ 98mph - sold
89 carbed coupe rollin the streets
Adrenaline is my ABS.
Join Date: Jan 2007
Location: Decapitating Haterz With Amazing Ease
Posts: 1,817
rofl! .....not at the joke
---
1985 Mustang GT "MNM"
God damn it! Why don't Americans learn to speak and spell the language!
Join Date: Jun 2007
Posts: 35