Punk Ass Newbie
Join Date: Feb 2008
Posts: 0
this one is better
---
One day a little girl came running into her house yelling, "Mommy, I got five dollars!"
The mother was curious, so she asked her child where she got the five dollars from.

The little girl replied, ''Tommy down the street gave me five dollars for doing cartwheel while he sat in the tree.

The mother told her daughter, "Don't you know that Tommy is just trying to see your panties."

''OOOOhhhh'' said the little girl.

The next day the little girl came running into the house yelling, "Mommy, I got ten dollars. The mother asked, "Where did you get the ten dollars from?"

The little girl replied, "Tommy down the street gave me ten dollars for doing a cartwheel while he sat up in the tree and laughed."

The mother replied, "Didn't I tell you that he is...''

Before the mother could finish, the little girl said, ''Wait Mommy. I tricked him, I didn't wear any panties today.''
B-WIZ
Join Date: Sep 2001
Location: There's a huge chance I've been registered longer than you.
Posts: 1,807
bahhh
---



DFWSTANGS: just a jump-the-gun, criticize and judge-all-before-you-know-shit, racists, extremist, whats-a-mustang?, internet forum.
Time Served
Join Date: Jun 2004
Location: Temple
Posts: 463
Tommy's father must be proud!!
---
95' drop top, lowered, systemax heads, bbk exhaust, msd 6al, 65mm tb, pullies, cobra intake, 3.73's and more to come. 14.6 @ 96mph before 3550 and intake swap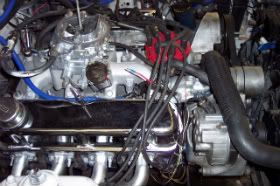 96' bird 6spd 14.3 @ 98mph - sold
89 carbed coupe rollin the streets
Join Date: Nov 2006
Posts: 2,561
Quote:
Originally Posted by Temple 5.0
Tommy's father must be proud!!
lolz, that's my boy.