reppin tha westside
Join Date: Feb 2005
Location: east of a rock, west of a hard place.
Posts: 3,948
Airline attendant
---
> My flight was being served by an obviously gay flight attendant, who Seemed to put everyone in a good mood as he served us food and drinks.
>
> As the plane prepared to descend, he came swishing down the aisle and told us that 'Captain Marvey has asked me to announce that he'll be landing the big scary plane shortly, so lovely people, if you could just put your trays up, that would be super.'
>
> On his trip back up the aisle, he noticed this well-dressed and rather Arabic looking woman hadn't moved a muscle.
> 'Perhaps you didn't hear me over those big brute engines but I asked you to raise your trazy-poo, so the main man can pitty-pat us on the ground.'
>
> She calmly turned her head and said, 'In my country, I am called a Princess and I take orders from no one.'
> To which (I swear) the flight attendant replied, without missing a beat, 'Well, sweet-cheeks,in my country I'm called a Queen, so I outrank you.
> Tray-up, Bitch
---
------------------------------------------------------------------------
El Duderino.......of the Crown Royal Cruisers
Quote:
Jester, your posts do the same thing as going to a county fair, you really make people think "Hey, I'm not so fucked up after looking at that guy!"
Time Served
Join Date: Apr 2007
Location: Fort Worth
Posts: 928
Lol.
haha thats pretty good
---
04 converted V8
Time Served
Join Date: Feb 2006
Location: Fort Worth
Posts: 579
lol....she would have bitch slapped him though...
---
its still "we the people"right?

"So this is how democracy dies, with thunderous applause"

"a lesson lived is a lesson learned, everyday is a lesson."

obama is a man made disaster
Time Served
Join Date: Jun 2007
Location: 29 Palms
Posts: 566
I literally Lol'd! Good one!
lol
---
Quote:
Originally Posted by Cmarsh93z
Don't Fuck with DFWStangs...the most powerfull gang I have ever been a member of.
I'm guessing that was a Delta flight.
---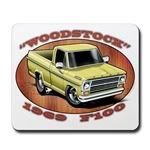 DeWayne