Pay Attention
---
First-year students at Clemson University's Vet School were receiving their
> first anatomy class, with a real dead cow. They all gathered around the surgery
> table with the body covered with a white sheet.
> The professor started the class by telling them, 'In Vet Medicine it is
> necessary to have two important qualities as a doctor: The first is that you not
> be disgusted by anything involving the animal body. For an example, the
> Professor pulled back the sheet, stuck his finger in the butt of the dead cow,
> withdrew it, and stuck it in his mouth. 'Go ahead and do the same thing,' he
> told his students. The students freaked out, hesitated for several minutes, but
> eventually took turns sticking a finger in the anal opening of the dead cow and
> sucking on it. When everyone finished, the Professor looked at them and told
> them 'The second most important quality is observation. I stuck in my middle
> finger and sucked on my index finger. Now learn to pay attention.' 'Life's
> tough, it's even tougher if you're stupid.'
>
Time Served
Join Date: Nov 2007
Posts: 846
thats pretty FREAKIN gross!
Time Served
Join Date: Jun 2004
Location: Temple
Posts: 463
I'm so broke I can't afford to pay attention
---
95' drop top, lowered, systemax heads, bbk exhaust, msd 6al, 65mm tb, pullies, cobra intake, 3.73's and more to come. 14.6 @ 96mph before 3550 and intake swap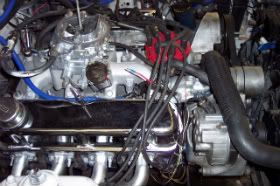 96' bird 6spd 14.3 @ 98mph - sold
89 carbed coupe rollin the streets
Fucking hilarious....gross.....but hilarious!