Young kid from Minnesota...
---
A young guy from minnesota moved to Florida and goes to a
big "everything under one roof" department store looking for a job.

The Manager says, "Do you have any sales experience?"

The kid says, "Yeah. I was a salesman back in Minnesota."

Well, the boss liked the looks of the kid, so he gave him a job and
said "You start tomorrow, and I'll come down after we close and see
how you did." Ok?

His first day on the job was rough, but he got through it, and after
the store was locked up, the boss came down.

"How many customers bought something from you on your first day?

The kid says, "One".

The boss says, "Just One?" You know our sales people average on a slow day 20 to 30 customers, but you had "JUST ONE". And how much was your "JUST ONE for?"

The kid says, "$101,237.65".

The boss said what?... "$101,237.65? well, what the hell did you sell?''

The kid says, "First, I sold him a small fishhook. Then I sold him
a medium fishhook. Then I sold him a larger fishhook. Then I sold
him a new fishing rod. Then I asked him where he was going fishing, and he said down the coast, so I told him he was going to need a boat, so we went down to the boat department and I sold him a twin engine "Chis Craft".

Then he said he didn't think his "Honda Civic" would pull it, so I
took him down to the automotive department and sold him that "4X4
Expedition."

The boss said, "A man came in here to buy a fishing hook and you sold him a "BOAT and a TRUCK?"

No the kid said, The man came in to buy "Tampons for his wife", And I said, "Dude, your weekend's shot, you should go fishing".
---
Over five thousand years ago, Moses said to the children of Israel, "Pick up your shovel, mount your asses and camels, and I will lead you to the Promised Land." Nearly 75 years ago, Roosevelt said,"Lay down your shovels, sit on your asses, and light up a camel, this is the Promised Land." Now Obama has stolen your shovel..., taxed your asses, raised the price of camels and mortgaged the Promised Land!
ha
---

03 cobra
450/443--2.93 upper, JLT CAI, o/r x, dumped flows, SRA w/3.73s
94 Z71-dd
Smart man!
---
Quote:
Women: vaginal life support.
Time Served
Join Date: Jun 2004
Location: Temple
Posts: 463
HAHA that's pretty good
---
95' drop top, lowered, systemax heads, bbk exhaust, msd 6al, 65mm tb, pullies, cobra intake, 3.73's and more to come. 14.6 @ 96mph before 3550 and intake swap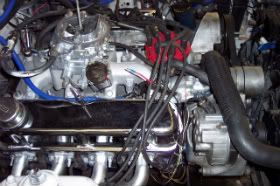 96' bird 6spd 14.3 @ 98mph - sold
89 carbed coupe rollin the streets