Lifer
Join Date: Mar 2006
Posts: 1,889
Jesus heals
---
3 men are sitting at a bar. A white guy, a chinese guy and a black man...

The white guy has a bad neck..

The chinese guy has bad knees...

and the black man has a bad back....

Suddenly theres a glow from under the door. Jesus appears and the men are amazed at what they're seeing. Jesus places one hand on the back of the white mans neck and says, "You may now move your head with no pain in your neck" The man stands up, moves his head in a circular motion and smiles and runs out the door screaming, "Jesus heals!!"

Jesus places his hands on the chinese mans kness and says, "You may now walk with no pain in these knees" and the Chinese guy stands up, walks around for a minute, smiles, and runs out the bar screaming "Jesus heals!!!"

Jesus reaches over to the black mans back and the black man jumps off the stool and backs up and says, "Dont touch me!...............I'm drawing disability!"
Join Date: Jul 2005
Posts: 10
Time Served
Join Date: Jun 2004
Location: Temple
Posts: 463
HAHA! great post, much better than the last one!
---
95' drop top, lowered, systemax heads, bbk exhaust, msd 6al, 65mm tb, pullies, cobra intake, 3.73's and more to come. 14.6 @ 96mph before 3550 and intake swap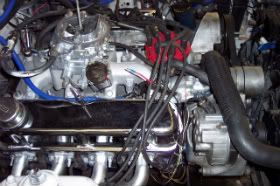 96' bird 6spd 14.3 @ 98mph - sold
89 carbed coupe rollin the streets
Time Served
Join Date: Feb 2006
Location: Fort Worth
Posts: 579
good one.
---
its still "we the people"right?

"So this is how democracy dies, with thunderous applause"

"a lesson lived is a lesson learned, everyday is a lesson."

obama is a man made disaster
Join Date: Jan 2006
Posts: 145
PAN
Join Date: Mar 2002
Location: Under a rock
Posts: 20,154
I literally laughed at that one!
Sad but true.....LOL!
---
'90 LX fastback 5.0 White with porno red interior. (SLOW PONY)
Classic Posts
Quote:
Originally Posted by Shaithis
"Still angry? A post like that makes me think you tasted someones dick at some point in your life."
Time Served
Join Date: Feb 2007
Location: earth
Posts: 612
how true, how true
---