Vet School
---
First-year students at Texas A&M's Vet school were receiving their first anatomy class, with a real dead cow. They all gathered around the surgery table with the body covered with a white sheet. The professor started the class by telling them, "In Vet Medicine it is necessary to have two important qualities as a doctor: The first is that you not be disgusted by anything involving the animal body. For an example, the Professor pulled back the sheet, stuck his finger in the butt of the dead cow, withdrew it and stuck it in his mouth. "Go ahead and do the same thing," he told his students. The students freaked out, hesitated for several minutes. But eventually took turns sticking a finger in the anal opening of the dead cow and sucking on it. When everyone finished, the Professor looked at them and said, "The second most important quality is observation. I stuck in my middle finger and sucked on my index finger. Now learn to pay attention."
---
Juiceweezl
Dallas, TX
2000 Black GT
2V with a fuel pump and some other goodies
Touched by the hand of a tuning god -- Mr. Wilson
Join Date: Jul 2005
Posts: 10
Hahahaha that lightened my day
Time Served
Join Date: Jun 2004
Location: Temple
Posts: 463
vette school?

great joke!
---
95' drop top, lowered, systemax heads, bbk exhaust, msd 6al, 65mm tb, pullies, cobra intake, 3.73's and more to come. 14.6 @ 96mph before 3550 and intake swap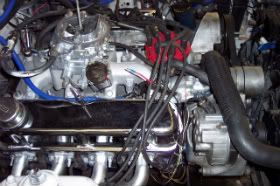 96' bird 6spd 14.3 @ 98mph - sold
89 carbed coupe rollin the streets