Little Johnny
---
little johnny came into the kitchen with a discussed look on his face, so his mom asked him what was wrong.

"Grandma is in the living room with her shrimp out again"

"Her Shrimp?" she asked looking confused at him.

"Yep" said johnny.

so she followed him into the living room where she found grandma on the couch with her feet on the coffee talbe an her leg parted playing with herself.

mom looked at granny with disgust and confusion.

she turn to johnny and said.

"thats not shrimp, that is a vagina"


Johnny said "I don't care what you call it, it still taste like shrimp"
---
.(OBAMA) One Big Ass Mistake America
Yes.....its a V6.
Join Date: Mar 2002
Posts: 2,732
WOW!
That was f'n nasty!
---
These are the demands and sayings of Duncan.
---
LMFAO
Quote:
Originally Posted by Duncan
WOW!
That was f'n nasty!
---
.(OBAMA) One Big Ass Mistake America
Join Date: Jun 2007
Posts: 72
---
Thats nasty
lol ,fell out of chair,that is nasty
---
IF YOU DON'T STAND BEHIND OUR TROOPS ~ FEEL FREE TO STAND IN FRONT OF THEM.
IN GOD WE TRUST
Time Served
Join Date: Feb 2007
Location: earth
Posts: 612
I would say "SWEEEEEET" but the last time I had shrimp it wasn't sweet. But that was some funny shit.
---
reppin tha westside
Join Date: Feb 2005
Location: east of a rock, west of a hard place.
Posts: 3,948
just blew water all ofer the damned keyboard
LMFAO
---
------------------------------------------------------------------------
El Duderino.......of the Crown Royal Cruisers
Quote:
Jester, your posts do the same thing as going to a county fair, you really make people think "Hey, I'm not so fucked up after looking at that guy!"
damn man...
---
"A government big enough to give you everything you want, is strong enough to take everything you have."
-Gerald Ford/Thomas Jefferson
"A Republic, if you can keep it"
- Benjamin Franklin
The way to peaceably remove elected officials who deviate from the constitution of the United States of America...
www.blowoutcongress.com
Time Served
Join Date: Jun 2004
Location: Temple
Posts: 463
that might be worse than some of the dead baby jokes... I don't know if i should laugh or puke.
---
95' drop top, lowered, systemax heads, bbk exhaust, msd 6al, 65mm tb, pullies, cobra intake, 3.73's and more to come. 14.6 @ 96mph before 3550 and intake swap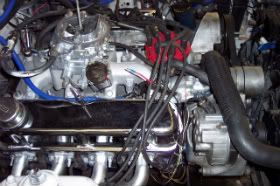 96' bird 6spd 14.3 @ 98mph - sold
89 carbed coupe rollin the streets
Join Date: Aug 2007
Posts: 12
That is f'n grose man! But I still laughed!
ROFL.. dam i cant share that one with everyone hahaha