Wally world greeter
---
A very loud, unattractive, mean woman walked into Wal-Mart
with her two bratty kids , yelling obscenities at them all the way through
the entrance.

The Wal-Mart Greeter says "Good morning, and welcome to
Wal-Mart. Nice kids you have there. Are they twins?"

The ugly woman stopped yelling long enough to say, "Hell no
they ain't. Oldest one's 9 and the other one's 7. Why the hell
would you think they're twins? Are you blind, or just stupid?

"I'm neither blind nor stupid", replied the greeter. "I just
couldn't believe you got laid twice."
lol
---

03 cobra
450/443--2.93 upper, JLT CAI, o/r x, dumped flows, SRA w/3.73s
94 Z71-dd
I've wondered that many times.
---
05 Dodge Ram 4x4
06 Yamaha R6
Never outrun your guardian angel.
Quote:
Originally Posted by Denny
Have someone fuck you in the ass and another take your bike. See which one you hate more.
Time Served
Join Date: Jun 2004
Location: Temple
Posts: 463
Damn! that's a good one!
---
95' drop top, lowered, systemax heads, bbk exhaust, msd 6al, 65mm tb, pullies, cobra intake, 3.73's and more to come. 14.6 @ 96mph before 3550 and intake swap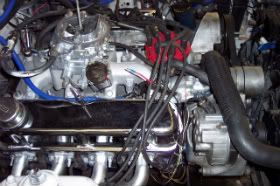 96' bird 6spd 14.3 @ 98mph - sold
89 carbed coupe rollin the streets
Lifer
Join Date: Sep 2006
Posts: 1,023
Time Served
Join Date: Feb 2006
Location: Fort Worth
Posts: 579
Lol
---
its still "we the people"right?

"So this is how democracy dies, with thunderous applause"

"a lesson lived is a lesson learned, everyday is a lesson."

obama is a man made disaster
Join Date: Oct 2006
Posts: 126