Join Date: Nov 2004
Posts: 129
dear abby
---
Dear Abby,

I've never written to you before, but I really need your advice.I have suspected for some time now that my wife has been cheating on me. The usual signs; phone rings but if I answer, the caller hangs up. My wife has been going out with "the girls" a lot recently although when I ask their names she always says, "Just some friends from work, you don't know them. "I always try to stay awake to look out for her coming home, but I usually fall asleep. Anyway, I have never approached the subject with my wife.I think deep down I just didn't want to know the truth, but last night she went out again and I decided to really check on her.Around midnight, I decided to hide in the garage behind my golf clubs so I could get a good view of the whole street when she arrived home from a night out with "the girls". When she got out of the car she was buttoning up her blouse, which was open, and she took her panties out of her purse and slipped them on. It was at that moment, crouching behind my clubs,that I noticed that the graphite shaft on my driver appeared to have a hairline crack right by the club head.Is this something I can fix myself or should I take it back to the proshop where I bought it?

Signed,Perplexed
lol
---

03 cobra
450/443--2.93 upper, JLT CAI, o/r x, dumped flows, SRA w/3.73s
94 Z71-dd
how did you not notice it before???
---
"A government big enough to give you everything you want, is strong enough to take everything you have."
-Gerald Ford/Thomas Jefferson
"A Republic, if you can keep it"
- Benjamin Franklin
The way to peaceably remove elected officials who deviate from the constitution of the United States of America...
www.blowoutcongress.com
Time Served
Join Date: Jun 2004
Location: Temple
Posts: 463
Shouldn't this be posted in the sports section? good luck with your clubs man.
---
95' drop top, lowered, systemax heads, bbk exhaust, msd 6al, 65mm tb, pullies, cobra intake, 3.73's and more to come. 14.6 @ 96mph before 3550 and intake swap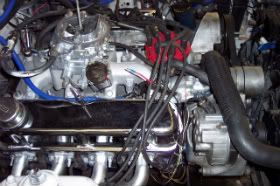 96' bird 6spd 14.3 @ 98mph - sold
89 carbed coupe rollin the streets