rooster
---
I got this one from a co-worker...too funny
An old farmer has about 200 hens, but no rooster, and he wants chicks.
So he goes down the road to the next farmer and asks if he has a rooster that he would sell. The other farmers says, "Yeah, I've got this neat rooster named Kenny. He'll service every chicken you got, no problem."
Well, Kenny the rooster costs a lot of money, but the farmer decides he'd be worth it. The old farmer buys Kenny. He takes Kenny home and sets him down in the barnyard, first giving the rooster a pep talk: "I want you to pace yourself now, Kenny, you've got a lot of chickens to service here, and you cost me a lot of money.... consequently, I'll need you to do a good job. So, take your time and have some fun." Kenny seemed to understand, so the farmer pointed toward the henhouse and Kenny took off like a shot. WHAM! Kenny nails every hen in the henhouse three or four times! The farmer is shocked. After that the farmer hears a commotion in the duck pen, sure enough, Kenny is in there. Later, the farmer sees Kenny after a flock of geese, down by the lake. Once again - WHAM! He gets all the geese. By sunset he sees Kenny out in the fields chasing quail and pheasants. The farmer is distraught and worried that his expensive rooster won't even last 24 hours. Sure enough, the farmer awakens the next morning only to find Kenny on his back, feet in the air, stone still in the middle of the yard, vultures are circling overhead.
The farmer, saddened by the loss of such a colorful and expensive animal, shakes his head and says, "Oh, Kenny, I told you to pace yourself. I tried to get you to slow down, now look what you've done to yourself!"
Kenny opens on eye, nods toward the buzzards circling in the sky and says "Shhh, they're getting closer."
Lifer
Join Date: Mar 2006
Posts: 1,889
lol
Time Served
Join Date: Jun 2004
Location: Temple
Posts: 463
HAHA that was great!
---
95' drop top, lowered, systemax heads, bbk exhaust, msd 6al, 65mm tb, pullies, cobra intake, 3.73's and more to come. 14.6 @ 96mph before 3550 and intake swap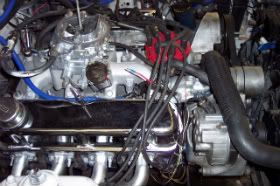 96' bird 6spd 14.3 @ 98mph - sold
89 carbed coupe rollin the streets
Time Served
Join Date: Feb 2006
Location: Fort Worth
Posts: 579
Good one, actually a suprise ending....
Punk Ass Newbie
Join Date: Jun 2006
Location: Joshua
Posts: 41
---
Man... Thats old
---
Second Place Is The First Loser
Join Date: Dec 2006
Posts: 0
This has to be one of the best ones I've heard.
Time Served
Join Date: Jul 2006
Location: Eustace, Dallas, Killeen, TEXAS
Posts: 161
Lol!
---
www.MySpace.com/IStunt4Boobs
www.smokinperformance.com
2006 GSX-R 600
2004 f4i
2003 Mustang GT 4.6L Stock - Sold on DFW STANGS
1994 Mustang GT 5.0 Cobra Clone - Sold on DFW STANGS
1998 Camaro SS (Mods: Rebuilt ls1 and Tranny from Xtreme Horsepower, 806 Aluminum heads, 234-238 custom cam, forged pistons, new SLP Exhaust. Custom built stall convertor, 150shot of BrandX Nitrous)
thats fucking great, an oldie but a good one



I lol'd
---
Remember, some people are alive simply because it is illegal to kill them.
God Bless our Troops
Quote:
Originally Posted by Da Prez
my excuse is i dont give a fuck...
Quote:
sass me again and see what happens...
Quote:
I knew you were a titty hating fag the moment I met you.
2007 Harley Davidson Street Bob
2003 King Ranch F-150
Reallllllllly old. But still good.
---
Time Served
Join Date: Feb 2005
Location: Garland
Posts: 744
hahaha sounds like some of mexican friends