Top 10 Old West Phrases
---
These are the Top Ten Old West Phrases That Will Never Sound the Same After That Damn Gay Cowboy Movie:

1. "I'm gonna pump you full of lead"

2. "Give me a stiff one, barkeep"

3. "Don't fret--I've been in tight spots before"

4. "Howdy, pardner"

5. "You stay here while I sneak around from behind"

6. Two Words: "Saddle Sore"

7. "Hold it right there! Now move your hand, reeeeal slow like"

8. "Let's mount up"

9. "Nice spread ya got there"

10. "Ride'em Cowboy"
---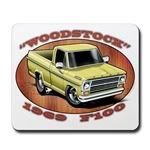 DeWayne
Join Date: Apr 2004
Posts: 4,050
John Wayne would kill you for posting this.
Out
Join Date: Apr 2000
Posts: 41,944
Worst thread ever!!!!!!!!!!!