running vs. exercise bike
---
i went on a diet the 1st of January and in 10 days i lost 15 lbs then i lost 5 more in the next few days and then for 2 1/2 weeks i didnt stick with my diet and i still lost 3 more lbs. im gonna get back on the diet tomorrow and i was riding an exercise bike some before but what is better? running or riding? i can ride the exercise bike for over an hour and not get tired but it gets boring so i have thought about going to the track and running a mile or two a day. any opinions? i still have 32 lbs to lose to reach my goal weight
---
93 LX coupe
03 Cobra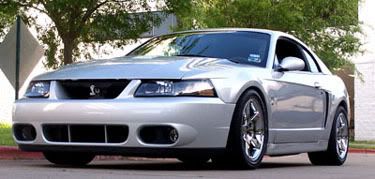 Lifer
Join Date: Nov 2001
Location: Ellis County
Posts: 18,368
If you're riding for an hour, you need more resistance. I ride a Lifecycle every day for 45 minutes, and I can assure you, it's plenty. I cycled competitively for years, and am fairly fit. Target your heart-rate to train the most effectively. Running is great for folks with no knee/ankle/back problems, and I incorporate a 2 mile run into my training. You use different muscles when you run, and it is tougher over-all. '01whitecobra (aka Bitter old Fawk), is knowledgeable about running, so you might PM him with questions.
---
CHL holder and Conservative...AKA "Domestic Terrorist"
Join Date: Dec 2003
Posts: 99
so acording to must of you guys... what i sthe ideal heart rate level... is there a way to calculate it....?!
Lifer
Join Date: Nov 2001
Location: Ellis County
Posts: 18,368
220 minus your age, then 60-85% of that figure. For example, I'm 43. 220-43=177. I train at about 144-150bpm. For me, my intervals will raise me to about 180bpm. Don't interval train every day, or you won't recover enough. Everyone is different, so experiment some to see what works for you.
---
CHL holder and Conservative...AKA "Domestic Terrorist"
Join Date: Jun 2002
Posts: 670
Just in case you didn't know, the percentage is based on the level you want to work out at. If your not reaching your target heart rate, then you are not getting all the benefits of working out.
Running is more of an "over all" work out. If you don't want to run, maybe you could buy a bike and actually go out and ride hills and/or trails.
the 220-age is MAX heart rate.. not TARGET.. if your Max is 180. and you are sustaining 185 you are trying to kill yourself..


the "zone" aproach dictates FAt burning zone for soon 25 is around 110-145 BPH.. once you break that your body stops burning energy in your blood and starts to canobolise muscle...


I keep mine at 130-145 when im doing Fat burn.. and 145-170 when i am doing "cardio"