Who has a 120hz TV?
---
Another thread got me thinking. I went to Fry's other day and they were playing a movie on the 120hz Samsung 7 series(was a 47''). It looked different. I was watching it and it took me awhile to get used to it. Any of you all have one, and do you like the way it looks versus your other 60hz TV's. I'm not a home audio/video person, so not sure if I'm asking that ? right.
The Auto Motion Plus (AMP) was probably set pretty high on that Samsung. I've got the 52" 650 and play with that setting every once in a while.

I know what you mean about the picture looking different. On some shows, with AMP set to high, it looks like an 80's era soap opera production.
---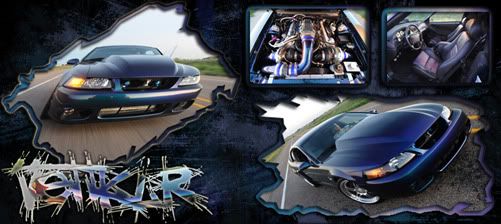 Yea, I was reading some of the specs on it. Overall, how do like viewing movies/shows on it versus 60hz. It's almost like watching a "real" 3-d movie.
But damn is it clear.
i got the samsung 750 52in, its 120 hz. i dont have ant idea wtf that means but the picture is fucking great. gotstripes on here got me a great deal.

god bless.
---
You don't have to earn my respect, you have to earn my disrespect.
Quote:
Standing in a cell with tears running down your face and blood down your legs is no way to protest.
I have 2. One of them a Sony Bravia, the other a Samsung LCD. I much prefer them over 60hz TV's. I've had my Sony for a year now in August and it was one of the original 120hz TV's. No regrets here.
Resident Epicurean
Join Date: Mar 2003
Location: Irving
Posts: 23,270
Grant - I trust/respect your opinion, so what is it about the 120 hz tvs that make people say they look cartoonish?


I have yet to see one in person. I'm just asking for general knowledge, here.
i have a 40" lcd samsung 120hz, 25,000:1 contrast ratio, 1080p, etc...and i like it. the picture is absolutely excellent!
I have an LG LCD that's a 120Hz model, 1080p. If you look at a 60Hz LCD and a 120Hz LCD, you'll see the difference. 120Hz is the only way to go for an LCD.