PowerStop Brake Kits October Rebate at CARiD
---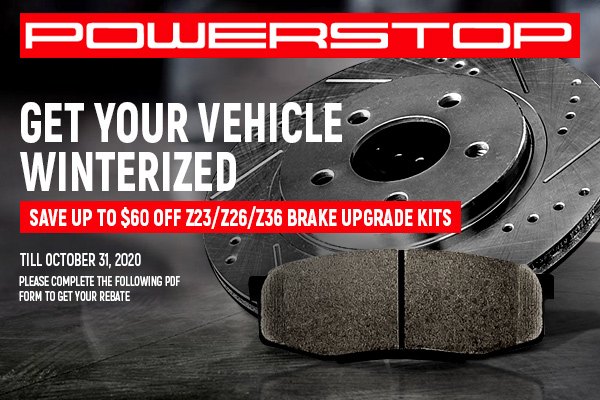 Meet new PowerStop Promotion at CARiD! Purchase 1 or 2 Power Stop Brake Kit(s) and start saving now! You have an opportunity to get up to $60 OFF! This offer ends on October 31, 2020.
Whether you're looking to replace your factory brake pads and rotors or upgrade the braking performance of your Mustang, PowerStop has the right product for you. This brand offers the best brake rotor and pad combinations that suit your driving style, increase the braking power of your daily-driver, and improve the appearance of your wheels.
Don't hesitate any longer! Please fill in the
PDF form
to get your reward.
Power Stop® - 1-Click Z23 Evolution Sport Drilled and Slotted Brake Kit with Calipers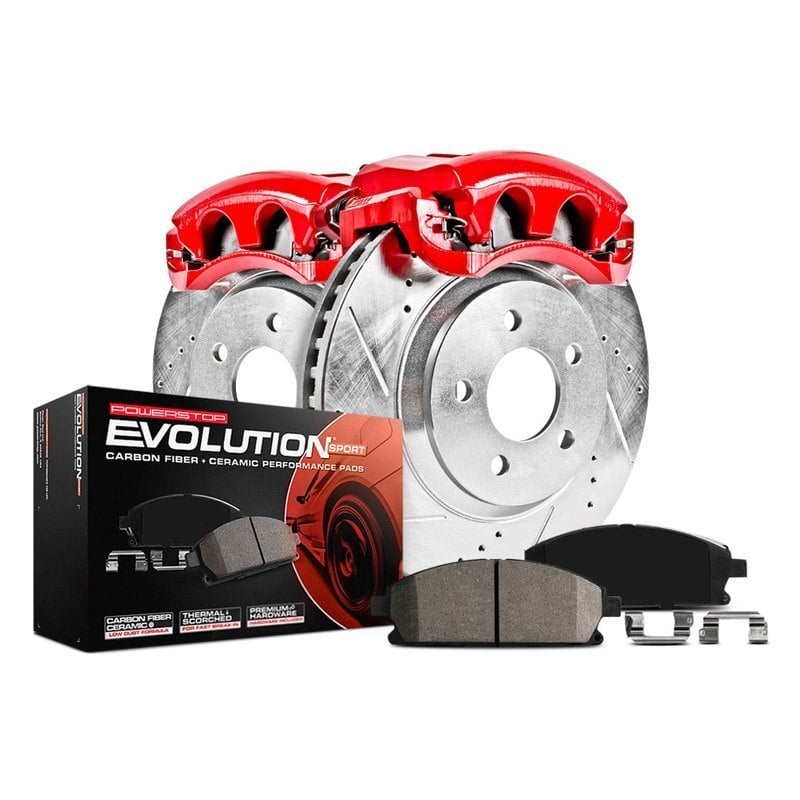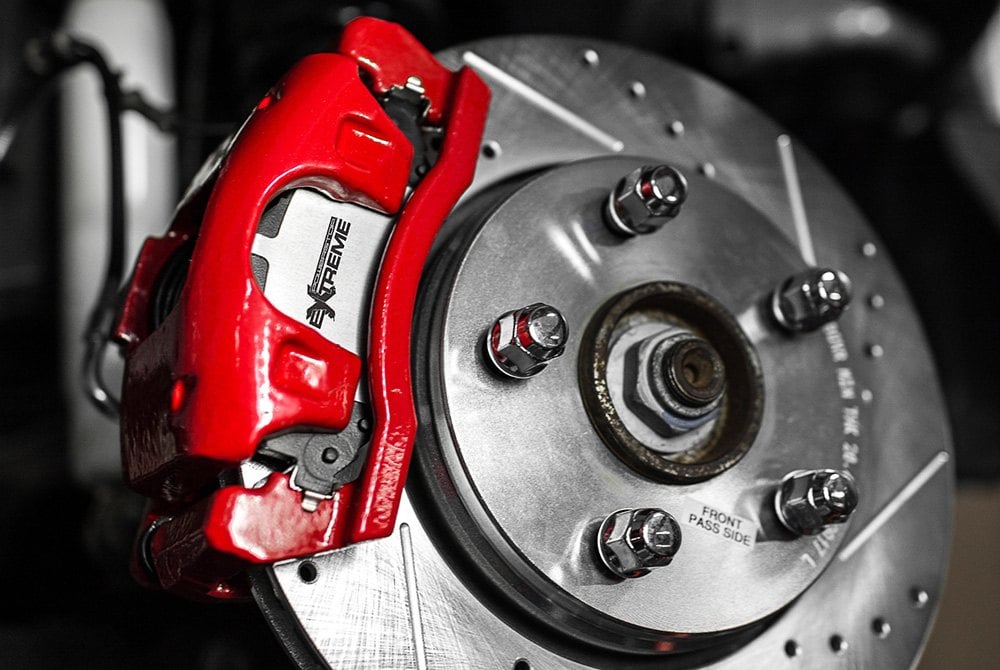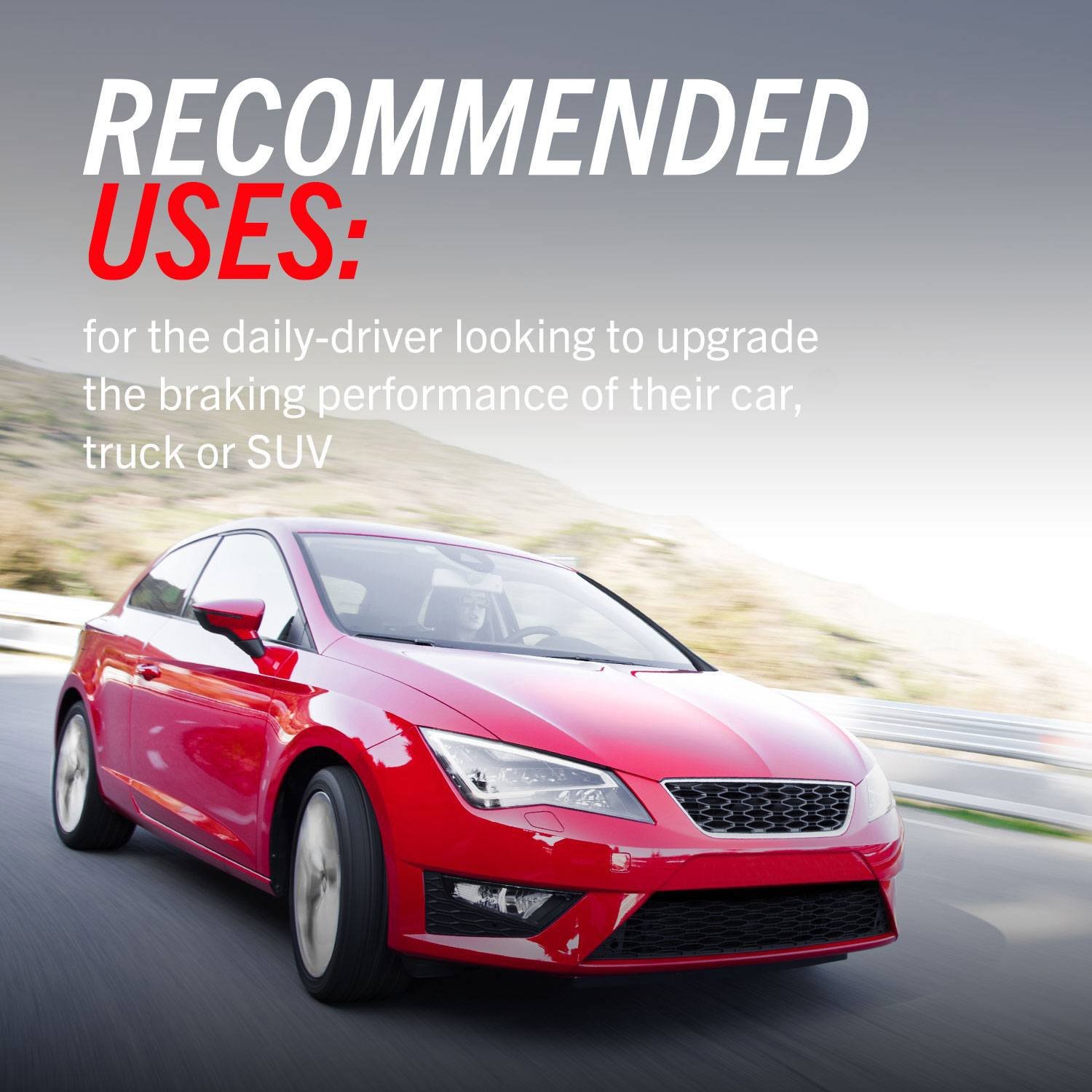 Benefits:
Slots help to increase pad bite and improve air circulation
Drilled Holes and Slots create an escape route for debris, dust, gases, and water
Slots clean and de-glaze pad surface for optimum pad coefficient of friction
Drilled rotors improve the appearance of your wheels and provide reduced rotor weight
Power Stop® - 1-Click Street Warrior Z26 Drilled and Slotted Brake Kit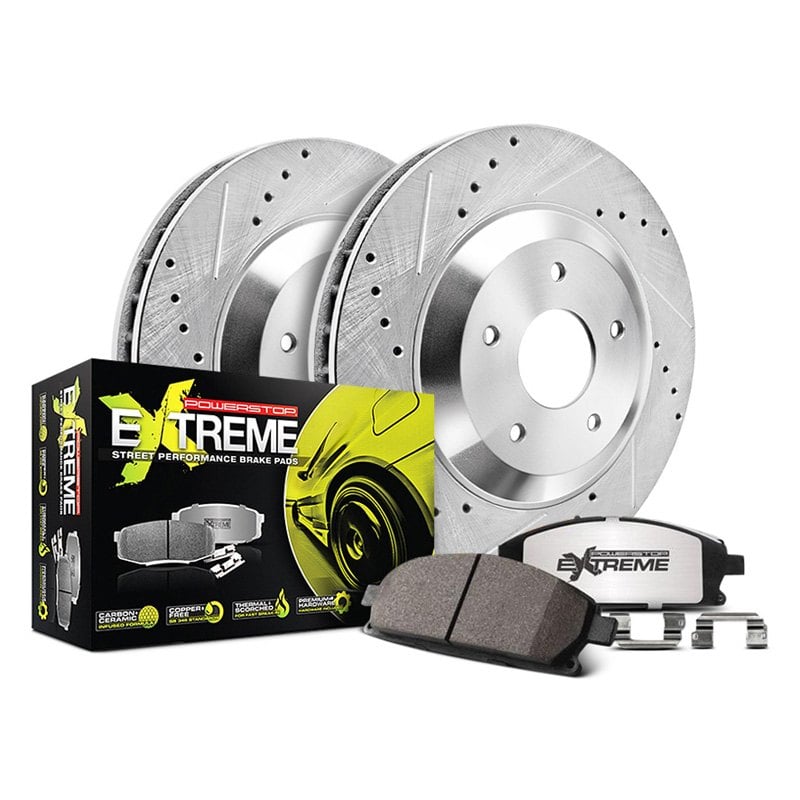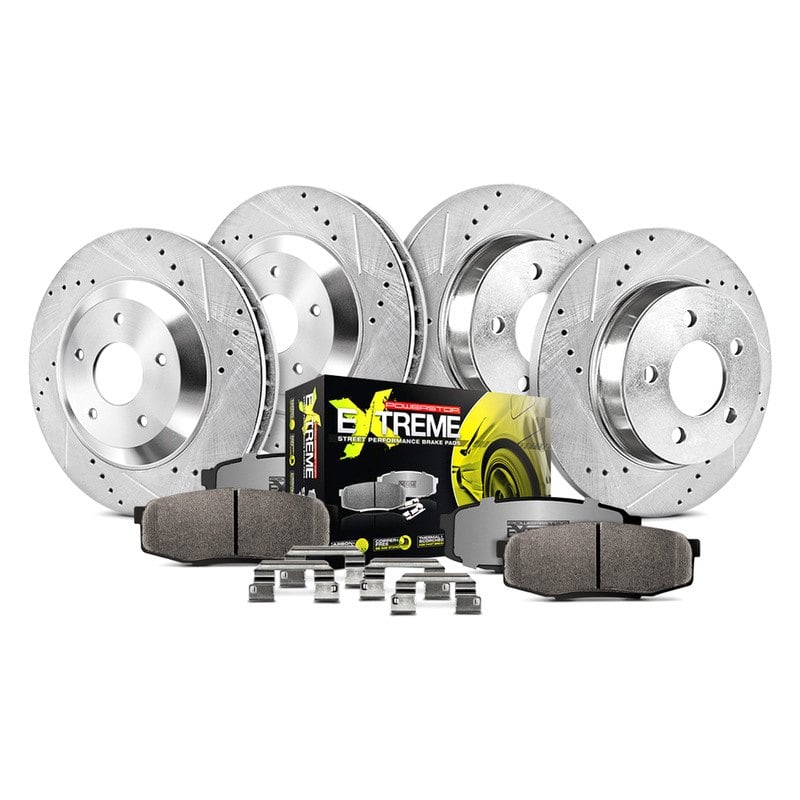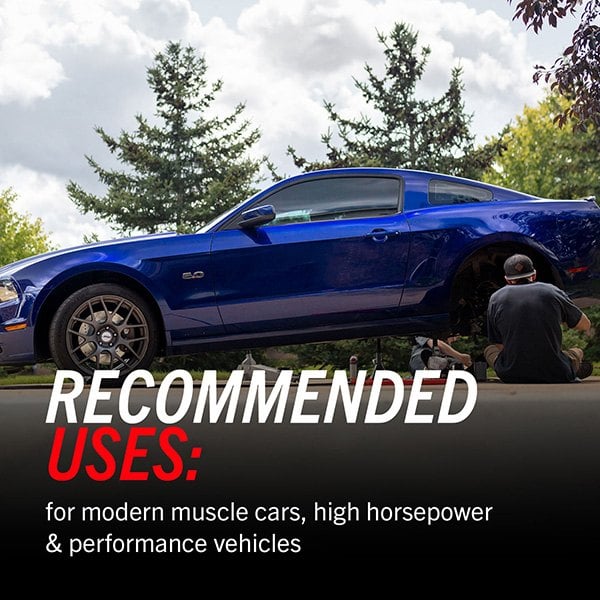 Benefits:
Drilled holes and Slots create an escape route for debris, dust, gases, and water
Slots clean and de-glaze pad surface for optimum pad coefficient of friction
Drilled rotors improve the appearance of your wheels and provide reduced rotor weight
Slots help to increase pad bite and improve air circulation