lobe seperation angle question?
---
Hi,
I have beed trying to figure out how the lobe seperation angle comes into play on a cam


Can someone explain what the difference in LSA is, like 106-108-110-112-114.....what cam is good for what set up(nitrous,turbo,boost,N/A)

Thanks
---
1988 SSP Mustang Coupe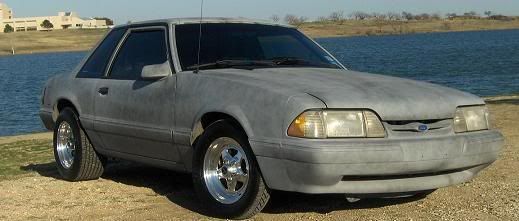 What we will discuss is the difference between intake centerline and lobe separation angle. These two terms are often confused. Even though they have very similar names, they are very different and control different events in the engine. Lobe separation angle is simply what it says. It is the number of degrees separating the peak lift point of the exhaust lobe and the peak point of the intake lobe. This is sometimes referred to as the "lobe center" of the cam, but we prefer to call it the lobe separation angle. This can only be changed when the cam is ground. It makes no difference how you degree the cam in the engine, the lobe separation angle is ground into the cam. The intake centerline, on the other hand, is the position of the centerline, or peak lift point, of the intake lobe in relation to top dead center of the piston. This can be changed by "degreeing" the cam into the engine. Figure 1 shows a normal 270 degree cam. It has a lobe separation of 110°. We show it installed in the engine 4° advanced, or at 106° intake centerline. The light grey curves show the same camshaft installed an additional four degrees advanced, or at 102 degrees intake centerline. You can see how much earlier overlap is taking place and how the intake valve is open a great deal before the piston starts down. This is usually considered as a way to increase bottom end power, but as you can see there is much of the charge pushed out the exhaust, making a less efficient engine. There is a recommended intake centerline installation point on each cam card, and it is important to install the cam at this point. As far as the mechanics of cam degreeing, Competition Cams has produced a simple, comprehensive video (part #190) that will take you step by step through the process.
---
For a good time, call.........867-5309.
Ask for Jenny!
BTW, the higher the lobe seperation the better for NOS or so I have heard. Im not an expert by ANY means when it comes to cam numbers but from what I got out of it is the bigger the lobe seperation the better charge of nitrous you can get into the cylinders at one givien time. That being said I would also assume that the higher lsa is also better for boosted applications but once again I might be and probably am wrong.
so for an N/A 410 what would be better?
---
1988 SSP Mustang Coupe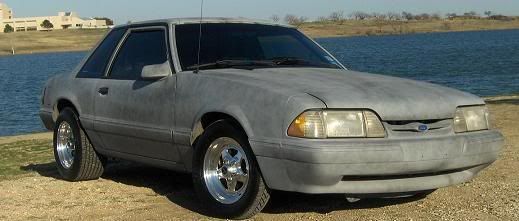 Quote:
Originally Posted by Stroked_Pony
so for an N/A 410 what would be better?
Injected?
---
For a good time, call.........867-5309.
Ask for Jenny!
carb


10.8:1 w/60cc head
Victor Jr. heads full port
Victor Jr. intake matched
carb is going to be somewhere around 950cfm
TKO
3.73 gears
---
1988 SSP Mustang Coupe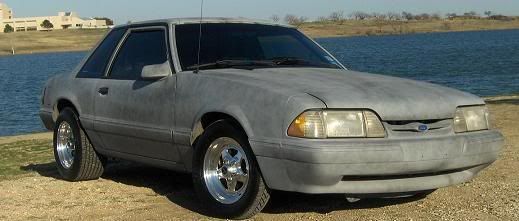 Quote:
Originally Posted by Stroked_Pony
carb
108-110 will work best N/A.
112-114 or more will work better with nitrous.
My opinion is build it to run best on the motor.
---
For a good time, call.........867-5309.
Ask for Jenny!
Time Served
Join Date: Sep 2004
Location: denison
Posts: 134
don't forget that automatics will generaly run faster with a hair wider lsa because of the widder power band and flater tq curve. I say 108 to 110 also.
---
mark sheppard
http://www.nightrider.com/biketech/camlsatable.htm
LSA is the Lobe Separation Angle or the number of degrees between the intake and exhaust lobe centerlines. The LSA has a direct relationship to amount of overlap on a cam. Cams with identical duration and lift specifications can have very different LSAs. Generally speaking, a wide LSA will produce greater low end torque and a narrow separation angle will produce better top end power. For any given LSA, an engine will give similar torque curves and peak torque RPMs even with different overlaps. Refer to the LSA table above to determine how an increase or decrease in LSA is expected to change the performance of the engine.
Lobe seperation determines where in the RPM range maximum torque is developed. Tighter LSA's (say, 106) causes torque to build earlier in the RPM range but torque will also fall off earlier in the RPM range. Wider LSAs (say, 112) tend to flatten the torque curve and extend the power range to a higher RPM.